Who benefits from Pangea's programs?
Each year, our team are lucky enough to meet incredible program participants and learn about their experiences and motivations. Dr Victor Saidi Mithi graduated from the University of Malawi, College of Medicine in 2017 and commenced his career at Kamuzu Central Hospital. He is now a GP in Nkhotakota district of Malawi.
Why did you want to enter medicine?
The idea of going into medicine occurred to me early, when I was 9. This was when my grandfather told me that my name means "the winning fortunate healing root". I was amazed by this. At this time he bought me a stethoscope and this cemented the whole idea.
What is most challenging aspect of your role?
Practising medicine everywhere is challenging. But in developing world most challenges come from limited resources and exposure. I am among 3 doctors in a population of over 250,000 people. We always have limited resources and it is a struggle to achieve the best in such an environment.
Despite the challenges, what motivates you to continue this work?
As a doctor it is very rewarding to hear a "thank you" from a patient that is going back to his family in good health. It is an amazing feeling that no words can describe.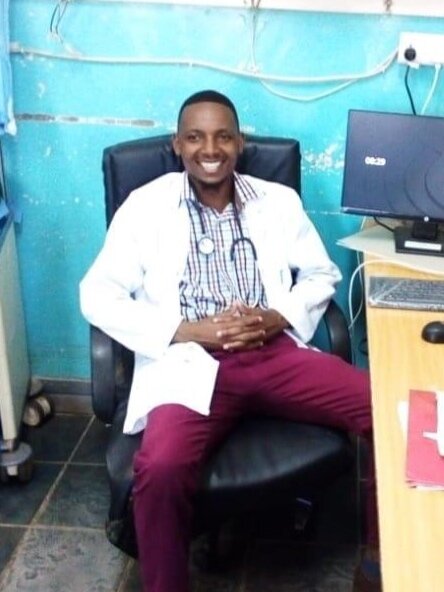 What did you think about the Pangea program?
Everything presented during Pangea programs has proven to be beneficial in my practise. I have always enjoyed the interaction and one to one discussions during these trainings. Above all the demonstrations that follow the presentations leave a good visual memory that is easily relatable during the actual clinical scenarios.