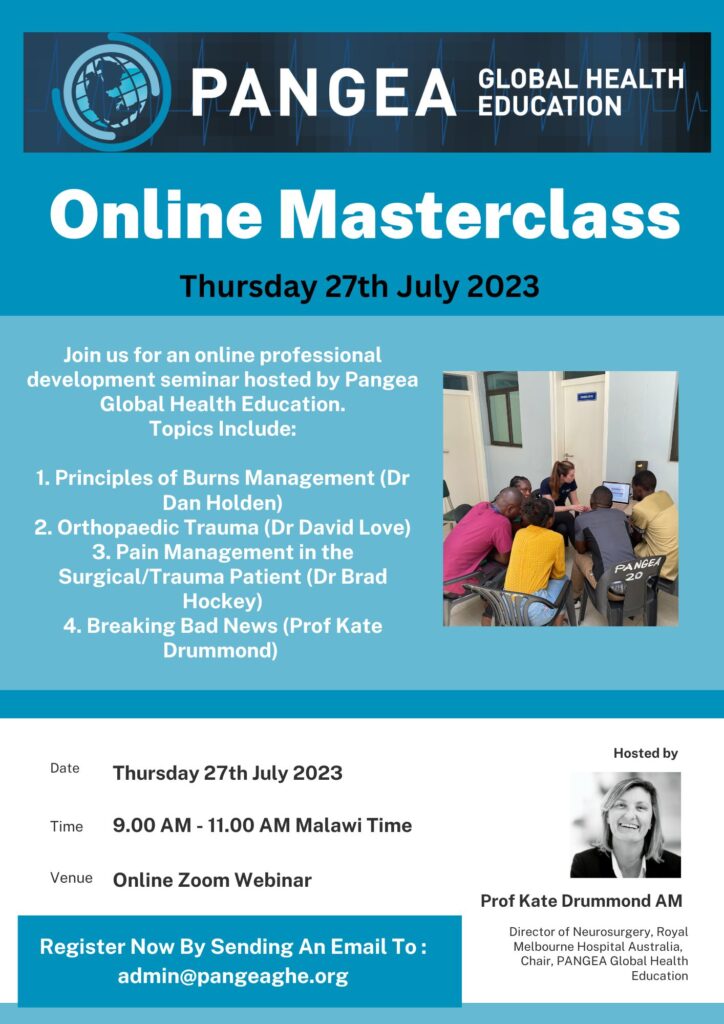 Last week, Pangea Global Health Education ran a 2 hr Online Professional Development Seminars for our partners in Malawi. These presentations have been added to our website below. 
The Seminar was a great success and we are hoping to run similar events throughout the year. 
Please be in touch if you are interested in joining these.