The 2019 Pangea teaching team have recently competed health education programs in Blantyre and Lilongwe, Malawi.
We had a very successful two week trip with 180 participants attending across two locations. Attendees included medical students, junior doctors, clinical officers and nurses.
Our team of 30 volunteers from Australia and New Zealand delivered a program with an emphasis on small group, practical teaching alongside scenario-based multidisciplinary sessions where participants worked together to diagnose and manage a variety of presentations from burns to trauma in pregnancy.
A highlight of the program in Lilongwe was the Dr Katherine Edyvane Research Award, which was presented to Dr Linda Kayange for her prospective analysis of practice patterns and outcomes in the management of small bowel perforation in Malawi.
It is such a pleasure to lead a group of people who are dedicated to global health and share a passion for health education. My sincere thanks go to all our volunteers.
We would not be able to deliver our programs without the support of our in-country partners. We have worked alongside Dr Gift Mulima at Kamuzu Central Hospital, Lilongwe and Dr Emma Thomson and Mr Johnathan Waluza at Queen Elizabeth Central Hospital, Blantyre for a number of years and we are thankful for their assistance in everything from program content development to the logistics of ensuring there are enough chairs available for participants.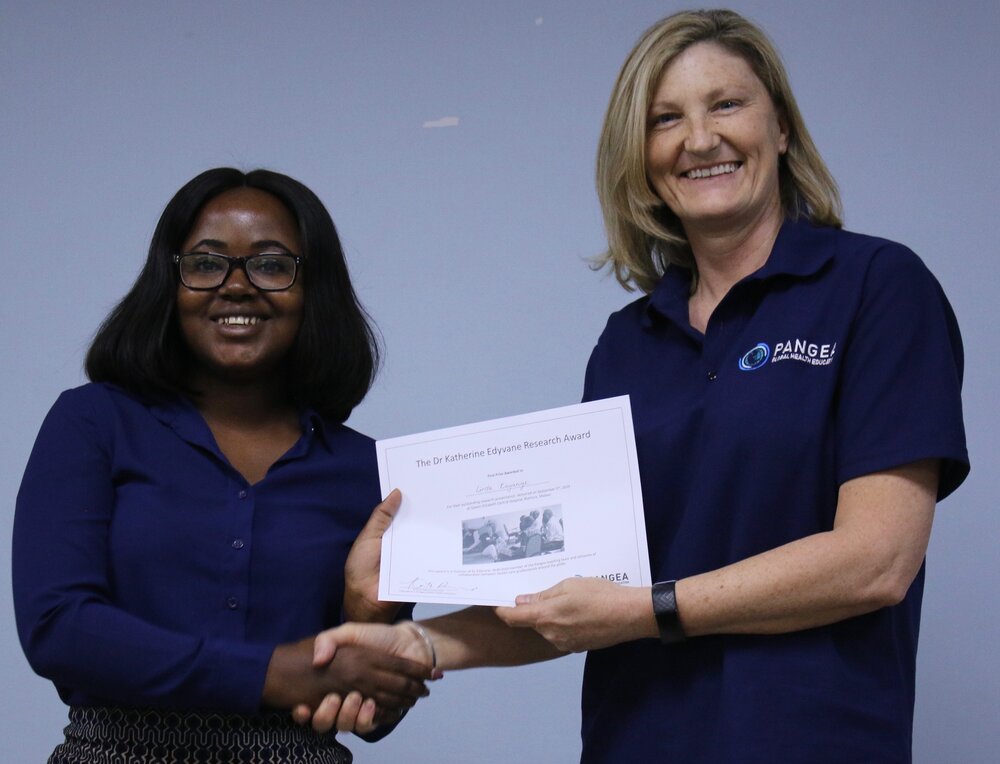 I would also like to acknowledge the individuals and organisations who support Pangea through their generous donations of funds, in-kind support and teaching kit items; Specialised Therapeutics (our major donor), Conni Australia, the Surgical Students Society of Melbourne, the Melbourne University Health Initiative and Medical Pantry.
Donations are easy to make via our website and are essential in enabling Pangea to continue our work.
If you would like to get involved with Pangea, please get in touch, we would love to hear from you!
A/Prof Kate Drummond
Chair Pangea Global Health Education